Rotary Fertilizer Coating Machine
Send email to us
Product Detail
Product Tags
Organic & Compound Granular Fertilizer Rotary Coating Machine Coating machine is specially designed on the internal structure according to the process requirements. It is an effective fertilizer special coating equipment. The use of coating technology can effectively prevent the agglomeration of fertilizers and achieve a slow-release effect. The driving shaft is driven by the reducer while the main motor drives the belt and pulley, which twin-gear are engaged with the big gear ring on the drum and rotates in the back direction. Feeding from the inlet and discharging from the outlet after mixing through the drum to achieve continuous production.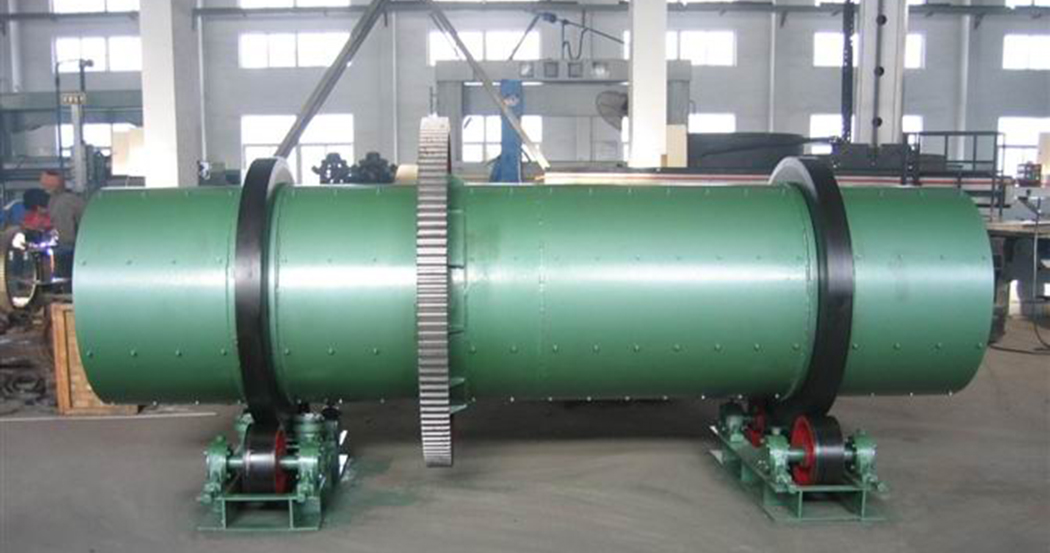 The machine can be divided into four parts:
a. Bracket part: the bracket part includes the front bracket and the rear bracket, which are fixed on the corresponding foundation and used to support the whole drum for positioning and rotating. Bracket is composed of bracket base, support wheel frame and support wheel. The height and Angle of the machine can be adjusted by adjusting the spacing between two supporting wheels on the front and rear brackets during installation.
b. Transmission part: the transmission part provides power needed for the whole machine. Its components include transmission frame, motor, triangular belt, reducer and gear transmission etc., The connection between reducer and gear can use direct or coupling according to size of the driving load.
c. The drum: the drum is the working part of the whole machine. There is a roller belt for supporting and a gear ring for transmitting on the outside of the drum, and a baffle is welded inside to guide the materials flowing slowly and coating evenly.
d. Coating part: Coating with powder or coating agent.
(1) The powder spraying technology or liquid coating technology has made this coating machine helpful to prevent compound fertilizers from clotting.
(2) The mainframe adopts polypropylene lining or acid-resistant stainless steel lining plate.
(3) According to special technological requirements, this rotary coating machine is designed with a special inner structure, so it is effective and special equipment for compound fertilizers.
| | | | | | |
| --- | --- | --- | --- | --- | --- |
| model | Diameter (mm) | Length   (mm) | Dimensions after installation(mm) | Speed (r/min) | Power   (kw) |
| YZBM-10400 | 1000 | 4000 | 4100×1600×2100 | 14 | 5.5 |
| YZBM-12600 | 1200 | 6000 | 6100×1800×2300 | 13 | 7.5 |
| YZBM-15600 | 1500 | 6000 | 6100×2100×2600 | 12 | 11 |
| YZBM-18800 | 1800 | 8000 | 8100×2400×2900 | 12 | 15 |
---
Previous:
Rotary Drum Cooling Machine
Next:
Hot-air Stove
---
Write your message here and send it to us