Portable Mobile Belt Conveyor
Send email to us
Product Detail
Product Tags
Portable Mobile Belt Conveyor can be widely used in chemical industry, coal, mine, electrical department, light industry, grain, transportation department etc. It is suitable for conveying various materials in granular or powder. The bulk density should be 0.5~2.5t/m3. It can be also used in conveying packed bags or cartons. 
(1) There are 5 meters, 8 meters, 10 meters, 12 meters, 15 meters, 18 meters, 20 meters and other specifications.
(2) The belt width can be as 500mm, 600mm, 650mm, 700mm, 800mm, 1000mm, 1200mm....
(3) The belt thickness can be as 8mm, 10mm, 12mm, 14mm.....Use the high quality EP Belt. 
(4) The frame as strong carbon steel.
(5) The running speed can be controlled from 0.3m/s-2.5m/s, The mobile belt conveyor can control the running speed to meet the different requirements of bulk transportation and packaging.
(6) The height can be adjustable by the up and down motor, very easy to operate.
All the machines will be customized by actual requirements.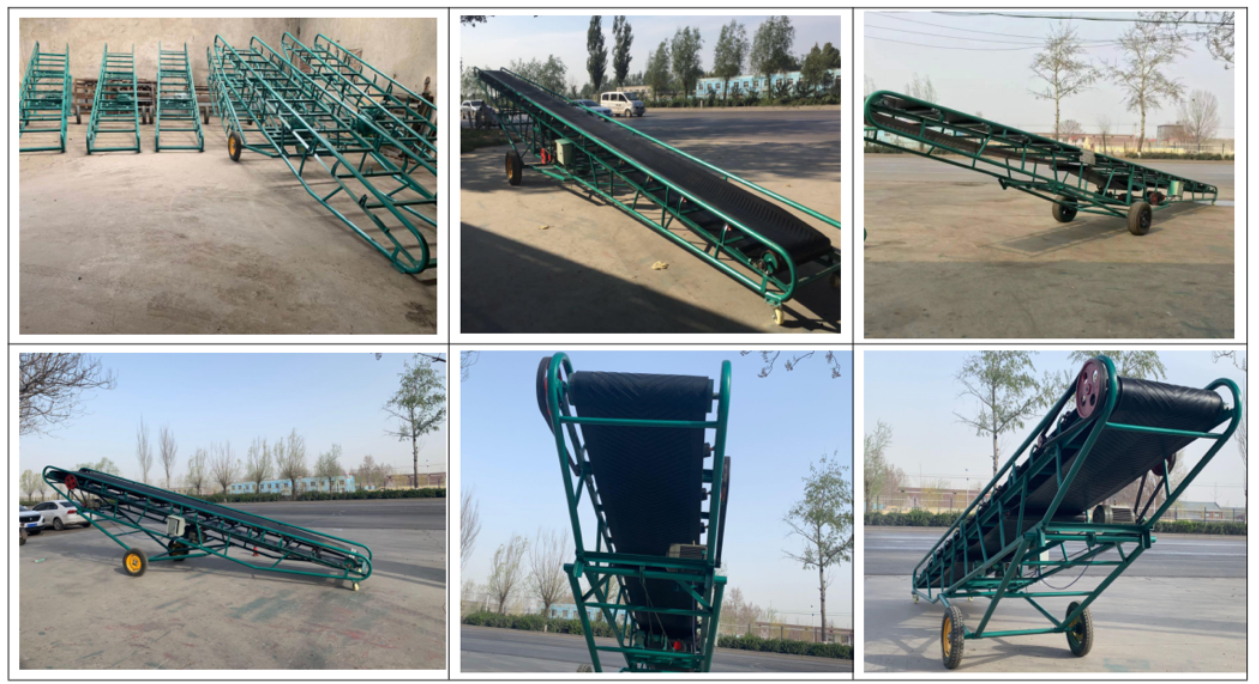 Belt Width(mm)

Belt Length(m) / Power(kw)

Speed(m/s)

Capacity(t/h)

YZSSPD-400

≤12/1.5

12-20/2.2-4

20-25/4-7.5

1.3-1.6

40-80

YZSSPD-500

≤12/3

12-20/4-5.5

20-30/5.5-7.5

1.3-1.6

60-150

YZSSPD-650

≤12/4

12-20/5.5

20-30/7.5-11

1.3-1.6

130-320

YZSSPD-800

≤6/4

6-15/5.5

15-30/7.5-15

1.3-1.6

280-540

YZSSPD-1000

≤10/5.5

10-20/7.5-11

20-40/11-22

1.3-2.0

430-850
---
Previous:
Rubber Belt Conveyor Machine
---
Write your message here and send it to us