BB Fertilizer Mixer
Send email to us
Product Detail
Product Tags
BB Fertilizer Mixer Machine is input materials through the feeding lifting system, the steel bin goes up and down to feed materials, which directly discharged into the mixer, and the BB fertilizer mixer through special internal screw mechanism and unique three- dimensional structure for material mixing and output.  When working, clockwise rotation mix materials, anticlockwise rotations discharge materials, the fertilizer stay in material bin for a while, then automatically drop down through the gate.
The BB fertilizer machine can be customized according to customers' requirements.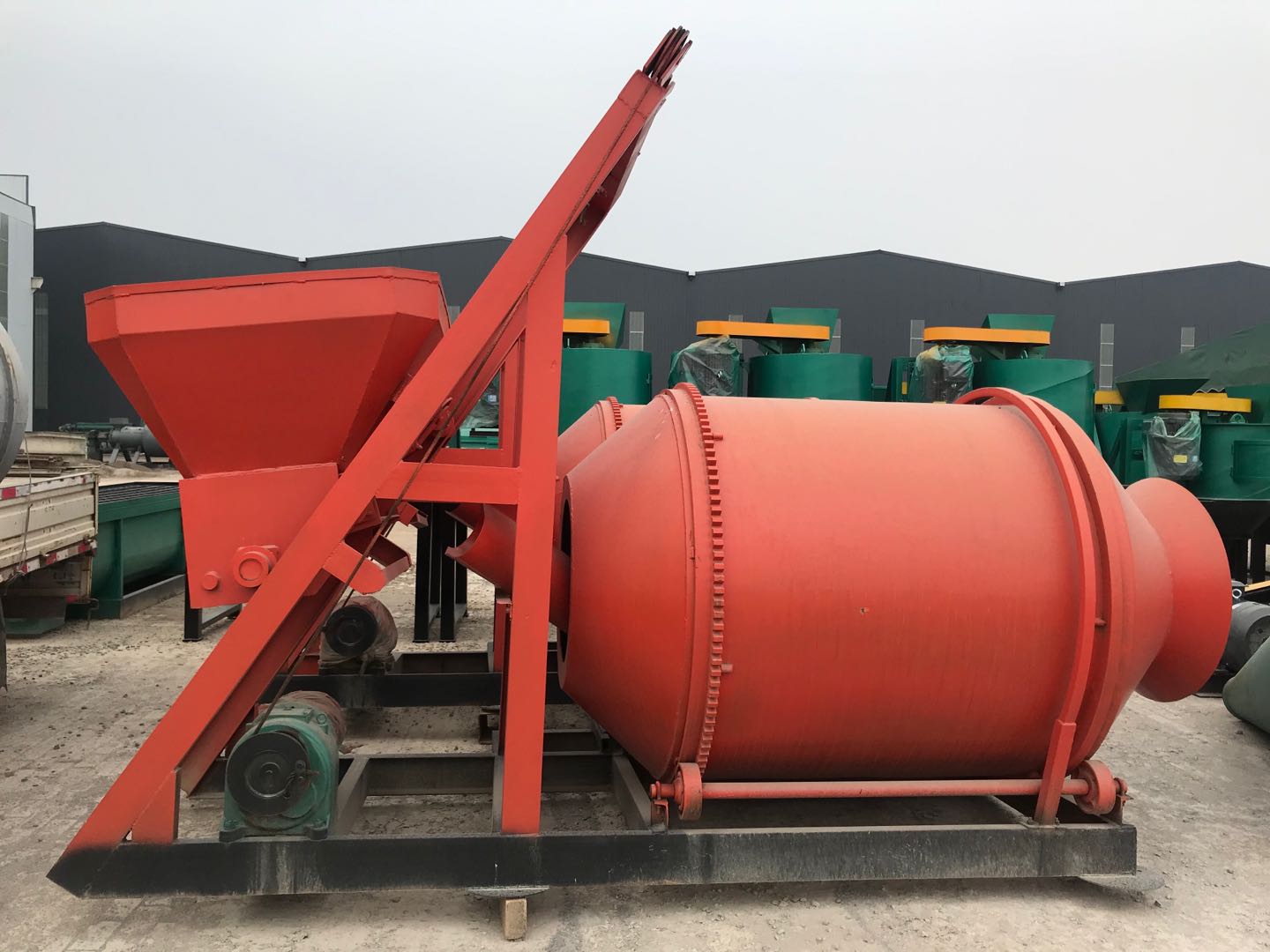 BB Fertilizer Mixer Machine overcomes the mixtures chromatography and distributaries phenomena caused by different proportion of raw materials and particle size, thus improving the accuracy of the dosing. It also solves the influence on system caused by material properties, mechanical vibration, air pressure, voltage fluctuation cold weather etc. It has the characteristics of high precision, high speed, long life, etc., which is the ideal choice in BB fertilizer (mixed) producer.
The BB Fertilizer Mixer Machine mainly used in organic fertilizer, compound fertilizer and under the dust collector of thermal power plant, and it can also be used in chemical metallurgy, mining, building materials and other industries.
(1) The equipment covers a small area (25~50 square meters) and has low power consumption (the power of the whole equipment is less than 10 kilowatts per hour).
(2) The main engine is made of industrial stainless steel, and the control system can be suitable for various harsh work conditions.
(3) Adopt two-stage seismic protection and multi-stage filtering technology, accurate measurement.
(4) Uniform mixing, exquisite packaging, no separation of materials in the packaging process, arbitrary adjustment of the mixing range of 10-60kg, overcoming the segregation of large ingredients in the production and packaging process.
(5) The actuator adopts pneumatic drive, two-stage feed of size, independent measurement and cumulative measurement of various materials.
BB fertilizer mixer has a variety of specifications, with an hourly output of 7-9T, 10-14T, 15-18T, 20-24T, 25-30T, etc.; according to mixed materials, there are 2 to 8 kinds of materials.
Equipment model

YZJBBB -1200

YZJBBB -1500

YZJBBB -1800

YZJBBB -2000

Productive capacity(t/h)

5-10

13-15

15-18

18-20

Measurement accuracy

Ⅲ

Scope of measurement

20~50kg

Power supply

380v±10%

Gas source

0.5±0.1Mpa

Operating temperature

-30℃+45℃

Working humidity

<85%  (no frosting)
---
Previous:
Disc Mixer Machine
---
Write your message here and send it to us