Rotary Drum Cooling Machine
Send email to us
Product Detail
Product Tags
The Fertilizer Pellets Cooling Machine is designed to reduce the pollution of the cold air and improve the working environment. The using of the drum cooler machine is to shorten the fertilizer manufacturing process. Matching with the drying machine can greatly improve the cooling rate, not only reduce labor intensity, but also further remove some moisture and reduce the temperature of fertilizer granules. The rotary cooler machine can also be used for cooling other powdery and granular materials. The device has compact structure, high cooling efficiency, reliable performance and strong adaptability.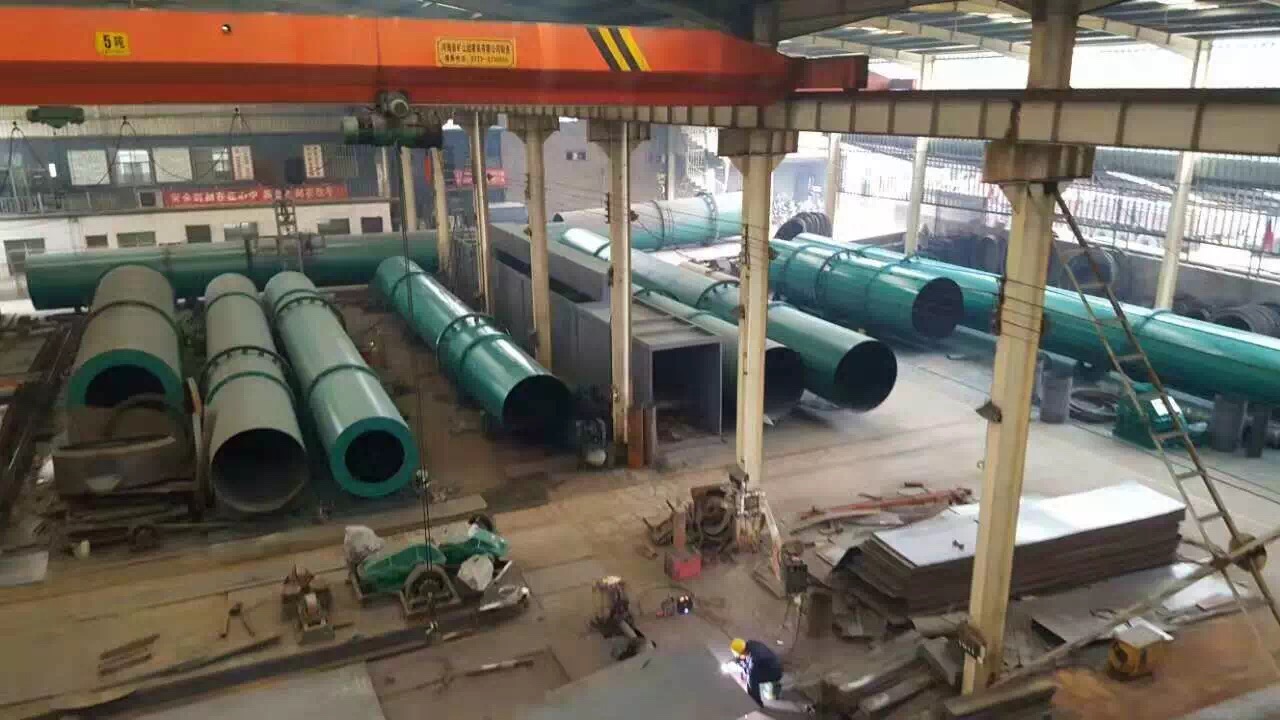 Fertilizer Pellets Cooling Machine adopts heating exchange method to cool materials. It is equipped with welded steel spiral scraping wings in front of the tube and lifting plate at the end of the cylinder, and auxiliary piping system should be installed together with the cooling machine. As the cylinder rotating continuously, the internal lifting plate continuously lift the fertilizer granules up and down to make fully contact with the cold air for the heat exchanging. The granular fertilizer will be lowered to 40°C before being discharged. 
1.The cylinder of the Fertilizer Pellets Cooling Machine is a 14mm thick integrally formed spiral tube, which has the advantages of high concentricity and stable operation of steel. The thickness of the lifting plate is 5mm.
2. The ring gear, roller belt idler and bracket are all steel castings.
3. Select reasonable operating parameters to balance the "feed and wind", thereby greatly improving the exchanging efficiency of the Fertilizer Pellets Cooling Machine and reducing the energy consumption by 30-50%.
4. The cylinder adopts spiral tube, and the steel factory directly uses the same plate to weld into a bobbin to prevent deformation in the later stage; convenient transportation is divided into two sections, and the intermediate flange connection with gold processing self-deduction ensures tight integration.
There are many types of Fertilizer Pellets Cooling Machine, which can be selected according to the actual needs, or customized. The main technical parameters are shown in the following table:
Model

Diameter

(mm)

Length

(mm)

Dimensions (mm)

Speed

(r/min)

Motor

 

Power (kw)

YZLQ-0880

800

8000

9000×1700×2400

6

Y132S-4

5.5

YZLQ-10100

1000

10000

11000×1600×2700

5

Y132M-4

7.5

YZLQ-12120

1200

12000

13000×2900×3000

4.5

Y132M-4

7.5

YZLQ-15150

1500

15000

16500×3400×3500

4.5

Y160L-4

15

YZLQ-18180

1800

18000

19600×3300×4000

4.5

Y225M-6

30

YZLQ-20200

2000

20000

21600×3650×4400

4.3

Y250M-6

37

YZLQ-22220

2200

22000

23800×3800×4800

4

Y250M-6

37

YZLQ-24240

2400

24000

26000×4000×5200

4

Y280S-6

45
---
---
Write your message here and send it to us